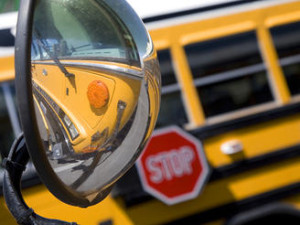 By now, this is old news. . . but I haven't been able to bring myself to blog on it because any attempt to do so seemed like sensationalism. Then I realized that as cultural shifts and trends like this one go, that which was once called "sensational" typically moves into the mainstream. That's why we need to talk about it.
Twenty days ago, a story broke out of Carson, California that deserves our attention. It's not only an indicator of what's already here, but of what is just over the horizon. The California Department of Social Services stepped in to shut down the First Lutheran Church Child Development Center preschool when it learned that oral sex had allegedly taken place between preschoolers. Allegations of several incidents – at least seven by some reports – came from several parents. One father said this: "My son and this female student were found in the bathroom with my son's pants and underwear around his ankles. They have a sworn statement that an adult witnessed the little girl performing oral sex on my son."
That's all we know. Now, we're left to speculate on what kinds of events and circumstances combined in these kid's worlds in the handful of years they've been alive. What kinds of things have they been exposed to? What kinds of things have they experienced or seen?
Age-compression is a term that captures a sad reality about life for kids in today's world. It's a term that describes how kids are experiencing – at younger and younger ages – things that are difficult even for adults to handle. They see these things, they believe these things, they learn these things. . . and then they do these things that they believe are normal, acceptable, and even right. Again, this case is probably only the tip of an iceberg for what is around the corner as the future of childhood unfolds.
I couldn't help be think about this sad case when we were gathered together last Saturday with a host of youth workers, parents, pastors, counselors, and others for our one-day CPYU seminar, The Porn Pandemic: How Children and Teens Are Influenced and Shaped By Pornography. I've heard far too many stories of pre-school, elementary school, middle school, and high school kids who are seeing, believing, and doing. During the seminar, I talked to the folks about a seminar I gave on pornography at a seminary five or six years ago. At that time, the organizers asked me to speculate on what the future held based on what we knew about pornography then. It wasn't rocket science. It wasn't a stroke of genius. It simply took common sense for me to share the following:
There will be greater exposure to pornography for kids at younger and younger ages.
The pornography envelope will be stretched with more and more bizarre stuff at greater and greater extremes.
We will become desensitized to that which exists, leading us to seek out the stuff at the edge of envelope.
Pornography production and use will no longer be a matter of right and wrong, but a matter of personal preference.
The things that people see and hear depicted in pornography will become normalized, accepted, and celebrated.
Pornography use will be seen as a virtue, not a vice.