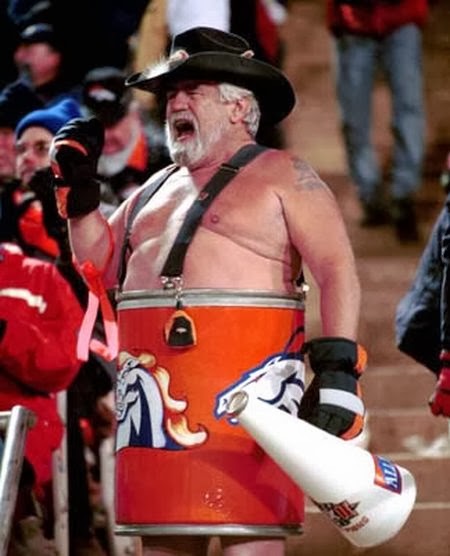 On Sunday night, we'll all get to watch crazy people on television. Crazy people in the streets. Crazy people in the stands. Crazy people in the room that you're in. Crazy people going crazy over a game. Many of them will have poured a significant portion of their lives, time, and money into the game. . . "the game" being not only the Super Bowl, but the game of football. Perhaps the saddest "craziness" of it all is the fact that the liturgy of their football obsessed lives is geared towards the worship of an idol that they either don't know controls them, or that they don't care controls them. And lest we self-righteously forget, the they includes you, I, and us.

A friend recently picked up a note pad they found at a clearance store and handed it on to me. At the top of the page are the words "Culture Vulture." My friend thought that was appropriate for me. At the bottom of the page is this phrase: "You Are What You Like." This little novelty pad is more true than we think or admit. And as we crazy people gather in north Jersey or around television sets wherever are for a few hours this Sunday night, that little phrase is one we must ponder.
One of the answers to our unhealthy obsessions and idolatries is to step back and carefully examine both ourselves and our idols. You know, a careful objective look that's grounded in wisdom. For those of us who endeavor to follow Christ, it's a wise practice that we call thinking "Christianly" and "biblically."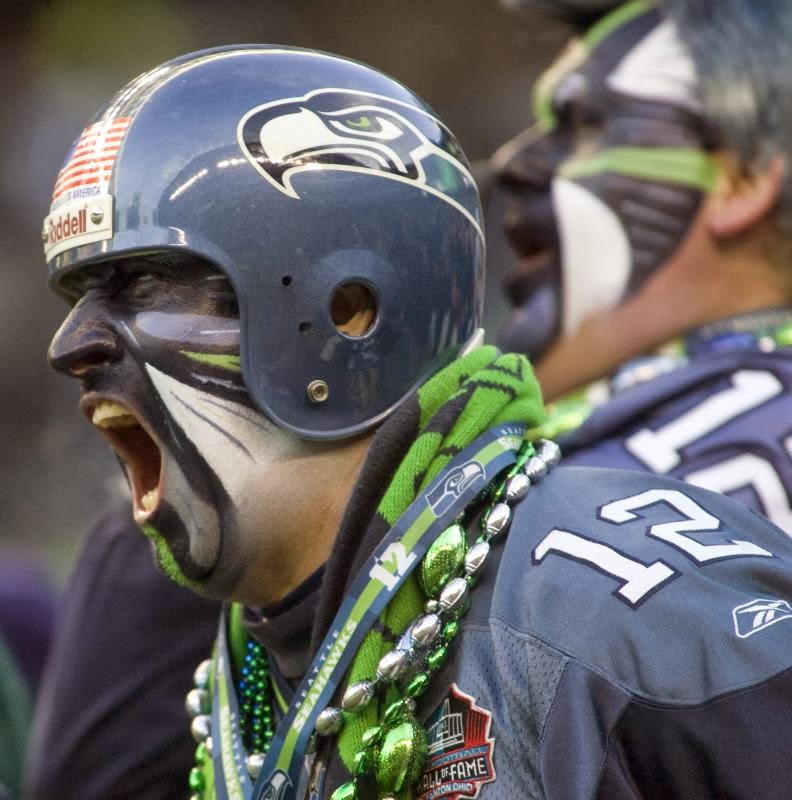 This week, I've encountered and/or been reminded of a variety of commentaries and practices that have caused me to take pause and think about what I think about football and this week's big game. For your benefit. . . I trust. . . I'm passing them on here. Some you can take the time to read and discuss in the couple of days that we have left before kickoff. Others are things that you might want to check out in the days and weeks after the game. All of them. . . I hope. . . are things that you would process with the kids you know and love. Maybe doing so will help them to avoid the same foolishness that we've embraced over the course of our lives.
What are you going to do with this year's Super Bowl Commercials? Two years ago I posted a blog on "Redeeming Those Super Bowl Commercials." It's loaded with practical questions that you can use with your kids while you're watching the game. It's a good exercise in thinking critically and Christianly about marketing, how it works, what it assumes about us, how it shapes us, and what it really is selling. The questions still apply.
Is the Super Bowl about more than football? You bet! Sociologist and Christian Matthew Vos has written a powerful article on looking beyond the game into what the games "sells" and how the game mirrors who we are. I love this article: "Prizes and Consumables: The Super Bowl as Theology of Women." What the article states is oh so true. . . "the way we consume iconic national events like the Super Bowl better depicts what we really believe about women than does anything else. For in the invisibility of normality, there we find our idolatry." Whoa.
Is there anything else going on in New Jersey during Super Bowl weekend that we need to be aware of? The answer to that question is a big "YES!" Another friend posted this disturbing and eye-opening piece from Laura Dimon on his Facebook page yesterday: "You'll Never See This Side of the Super Bowl on TV." This article is about the sex-trafficking that's become a huge part of the event. This is something that our kids need to see and hear.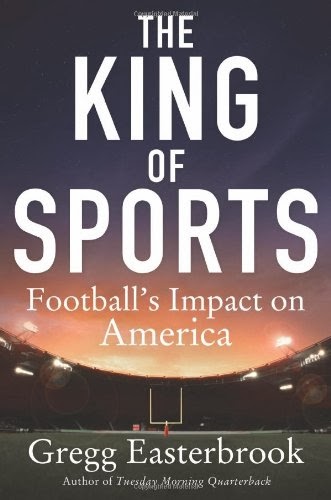 Is Football More Than a Game? No doubt, it's big business. . . . at both the professional and college levels. That reality is seeping down into the lower levels of the game as well. For Christmas, Derek Melleby gave me a copy of Gregg Easterbrook's The King of Sports: Football's Impact on America. I read halfway through this well-researched book yesterday. It's made my head spin. Easterbrook is a football lover. He's not a hater. But he's not afraid to tell us about what's really going on. . . how taxpayers are being duped by the NFL and its owners. . . how academics is waning as a pursuit and passion in the college football culture. . . and more. This is a book that will give you perspective and will most likely change your perspective.
Can we recover a sense of sportsmanship? Maybe a better way to ask this question is, "Can football be redeemed?" The answer is "YES!" In recent years I've read a few books that have helped frame my thinking about what redemptive football and redemptive sport look like. Two authors and their books come to mind right away. First, there's Tony Dungy, a man of deep faith who has spent his entire life living in the belly of the football beast. His two books, Quiet Strength: The Principles, Practices, and Priorities of a Winning Life and Uncommon: Finding Your Path to Significance, offer powerful advice that should be taken to heart by every human being, whether they play, watch, or don't even care about football. Then, there are two books by Pulitzer Prize winner Jeffrey Marx, Season of Life: A Football Star, A Boy, A Journey to Manhood and The Long Snapper: A Second Chance, A Super Bowl, A Lesson For Life. Read them!