My buddy Sid Koop at Truth Matters in Canada penned this blog entry this morning. He titled it "It Feels Like a Youth Ministry Epidemic." Powerful. It speaks for itself and is worthy of your time and attention. Take some time to check out Truth Matters and Sid's blog. . . .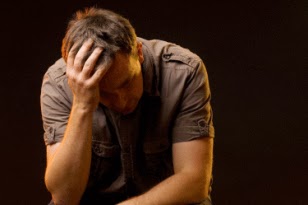 Last week I was told of another youth pastor who had a significant moral failure after many years of fruitful ministry. I've got to be honest, I'm tired of hearing these stories. It feels like a youth ministry epidemic.
As always, my heart broke for a number of reasons…
This youth pastor was going to have to face the consequences of shame and guilt for the decisions he had made, for a very long time. After journeying with other friends who have done the same, I know that process is full of confusion, rejection, sorrow, brokenness and anger.
His family would have to deal with exactly the same realities…only for them the sense of betrayal would be immensely worse.
His students, fellow staff members, and parishioners of his church would also go through much the same. For many, especially the students, such betrayal would result in questioning God and certainly questioning the trustworthiness of those in positions of spiritual authority. Perhaps for some, the seeds of cynicism towards the church would begin to take root.
Where time, emotional energy, strategic thought etc., should have been put into Kingdom initiatives, now, it would be put into survival and recovery.
Of course there are numerous other consequences that I have not mentioned, many more significant than those I have…but you get the picture.
As I have processed the numerous reasons why these things happen, and seem to be happening more regularly than I can remember in the past, there have been four possible triggers that have stood out to me above others (that does not mean these are the four most important, just the four that seem to stand out to me).
1. Our cultural worldview is founded on narcissism.
We live in a world that says life is all about you…the individual. You should do whatever feels good for you in the moment; your primary purpose is doing whatever makes you "happy"; your life belongs to yourself. While a biblical worldview is founded on completely opposite principles, the reality is that because of our culture, and because of our sinful nature, even as pastors, we struggle to not see life through exactly that same lens.
2. Our sexual ethic being defined primarily by pornography.
Pornography has been with us for a long time…maybe since the beginning of time. But before the age of the internet, in some way you had to pursue pornography…now pornography pursues you. In 2005, before the advent of the smart phone, the average age of first encounter with pornography was 11. I suspect today, that average is closer to 9…whether you are going to be a pastor or not.
3. Our unwillingness to pursue the often "disciplined work" of spiritual formation.
2 Timothy 3:16 says that we need to "train ourselves to be godly". Again, in a culture that defines our primary purpose in life by pursuing whatever feels good, "training ourselves to be godly" is rarely our focus…especially when that "training" is the willingness to persevere in the midst of difficulty, which is where the Spirit seems to do His best work of shaping our character.
4. Our unwillingness to enter into true accountability with others.
We have grown up in a "hyper individualized" reality. When someone challenges us, on pretty much anything, our natural response consistently is "don't judge me". Behind the line "don't judge me" is often the implication that this is my life, I can live how I want, you have no rights over my values or behaviours. As followers of Christ however, scripture is clear that we actually do belong to each other (see Romans 12:4-5), that we must invite others to speak into our lives and we are responsible to speak into the lives of others. We are not our own.
I know my friend, and others who have made decisions like him, are not even close to being beyond God's redemptive grace. There is no such position for people who confess and repent. The cross screams that reality to all of us. And I know that I am just as depraved as my friend, and left to myself, equally capable of making much worse decisions. But that doesn't mean we should not fight to keep from doing so. In fact, God's grace means we actually have been given the ability to fight!! Over the next few weeks I want to explore exactly what that fight needs to look like in each of these areas.
In the meantime, a couple of questions…
Of these four possible triggers, which do you struggle with, or have the potential to struggle with the most?
Have you asked anyone to journey with you in this area…even if you haven't made any overt "bad decisions"?
How are you fighting (and yes, I believe it can require a fight) to see the reality, the awesomeness of Christ, and daily choosing to deny yourself, take up your cross and follow Him?