It happened the other night. . . again. I shared the December 2015 data from Common Sense Media regarding media use by teens and tweens. I stated it simply: "Excluding time spend using media for school or homework, our 8-12 year-old tweens spend 6 hours a day engaged with screens. Our 13-18 year-old teens spend 9 hours a day."
Gasp!
Then, I took the next step. It's a step that hushes the parental gasps. In case you're wondering where our kids learn this stuff, we need to look no further than ourselves. Late last year, the folks at Common Sense Media  released the data on parents. . . and it's 9 hours and 22 minutes.
Our example speaks loudly. Go ahead and share this infographic with parents. . . and then send them to our Digital Kids Initiative for help with using social media, screens, and technology to the Glory of God.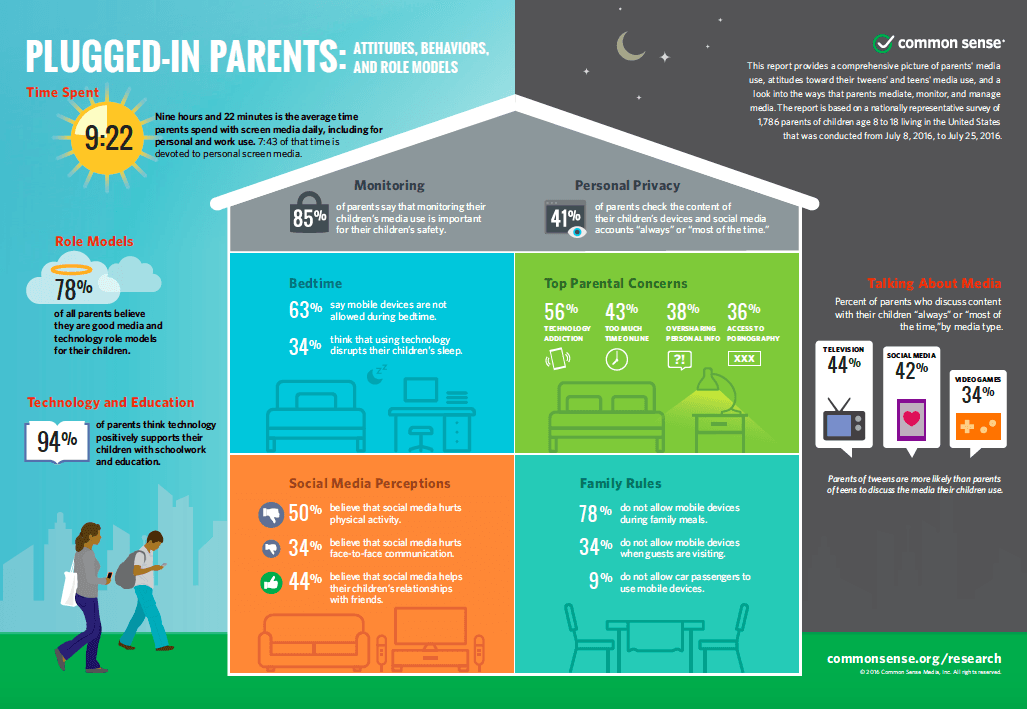 You can access the infographic here.