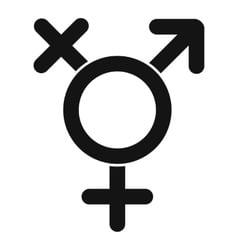 I'm not sure that there's anything these days that's created a greater cultural buzz in our youth groups and churches than the issue of transgenderism. For those of us who are older, the long-view of life offers a perspective that leads us to conclude that at least to this point, nothing has jumped on to the youth culture scene so swiftly and with such impact. It's huge. And, we need to be processing it all through the framework of God's order and design for His world and humanity. That said, how should we understand and address the issue with the kids we know and love? And, how do we do so with the proper balance of grace and truth that results in human flourishing?
A couple of months ago, new research was released that sheds light on some hunches several of us have had and have shared regarding transgenderism in today's youth culture. The lead researcher was Brown University's Lisa Littman. The study is titled, "Rapid-onset gender dysphoria in adolescents and young adults: A study of parental reports." It's worth a look if you haven't seen it already. Initial research points to the fact that self-identifying as transgender is possibly, among a growing number of kids, a social or peer contagion.
Today's episode of our newly re-booted and re-launched daily 1-minute radio spot, "Youth Culture Today," is all about Rapid-Onset Gender Dysphoria. You can listen to it here. . .
If you want to know more, check out the extended discussion that Jason Soucinek and I had on ROGD on episode #68 of our "Youth Culture Matters" podcast. You can listen to that here. . .